Twitter professional profiles let you show specific information about your brand or company. It is a must to reach a a clearly defined presence within the platform that is away from the general user. Creating a professional profile will be useful for giving your presence on Twitter legitimacy.
Why do I want it?
Professional accounts allow companies, brands and creators to increase their presence on Twitter free of charge. Through various professional-focused tools, such as Twitter purchases or Quick Promote (which allows to segment the public and define the duration of the campaign), your company can be strengthened within the network.
Who is able to use a professional account?
You only have to overcome a series of basic requirements:
First, you cannot have a record of repeated failure to comply with the Twitter Users Agreement.
Your profile will need to be complete. It must include an account name, a biography and an image. Identity authenticity must be clear in order to avoid using false identities.
Not to be an account dedicated to parody or amateur or display visual material dedicated to animals or fictional characters, unless these images relate directly to your company or organization.
How can I migrate from a user account to a professional profile?
1. Adress to the configuration of your profile and go to "Change to a professional account" option. Select it.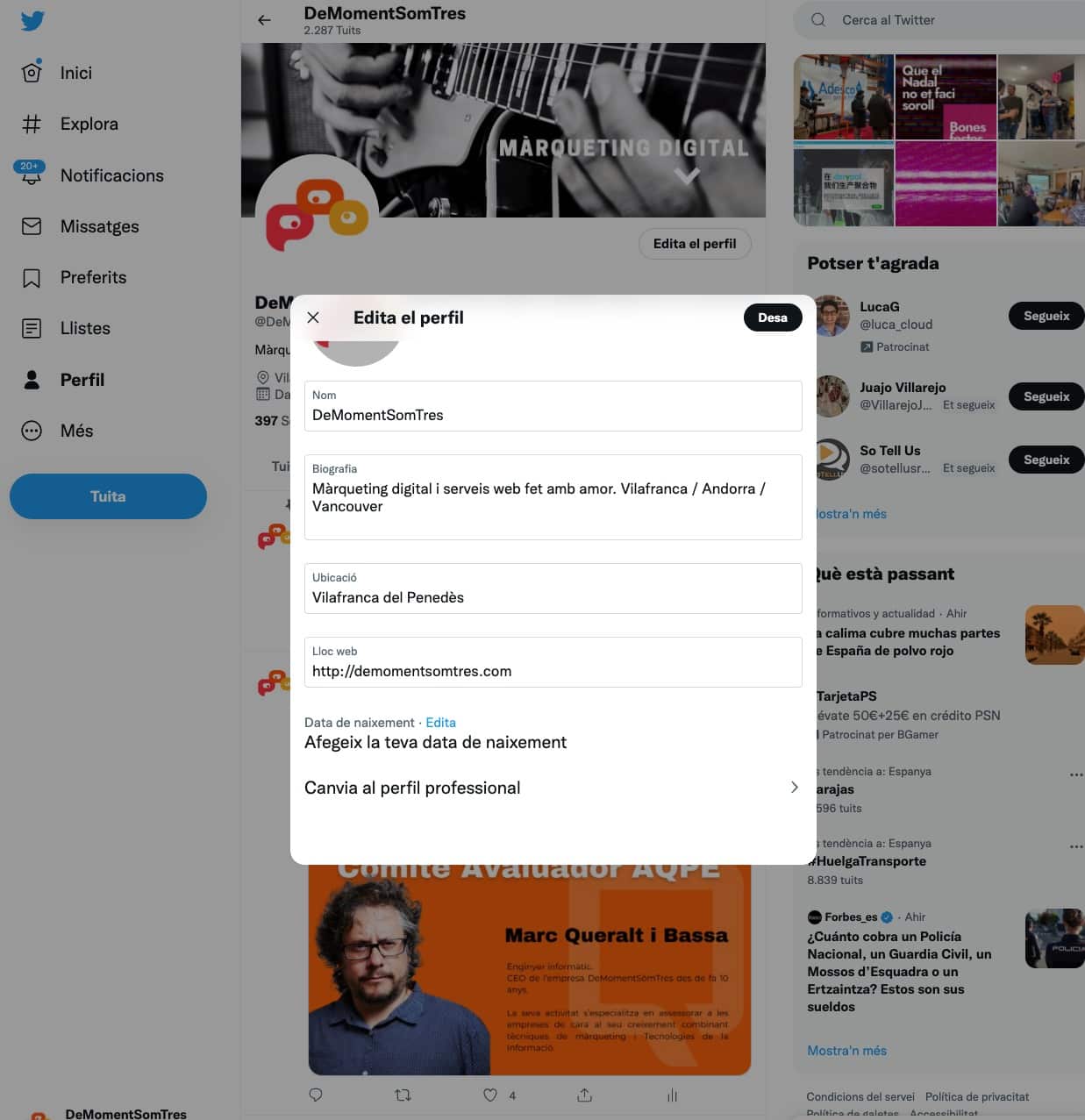 2. Once there, choose the category that fits better with your business.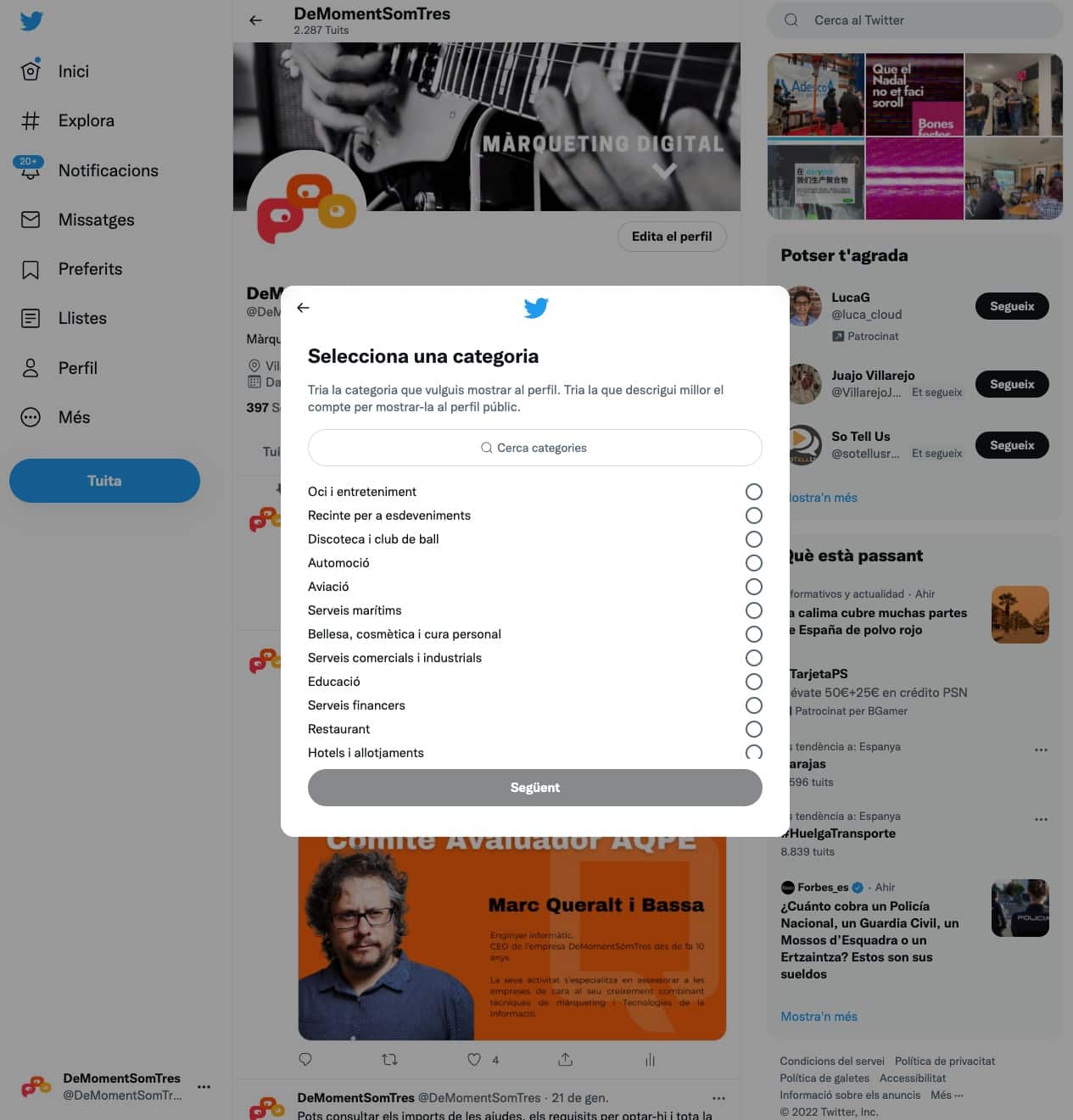 3. Choose "company" or "creator".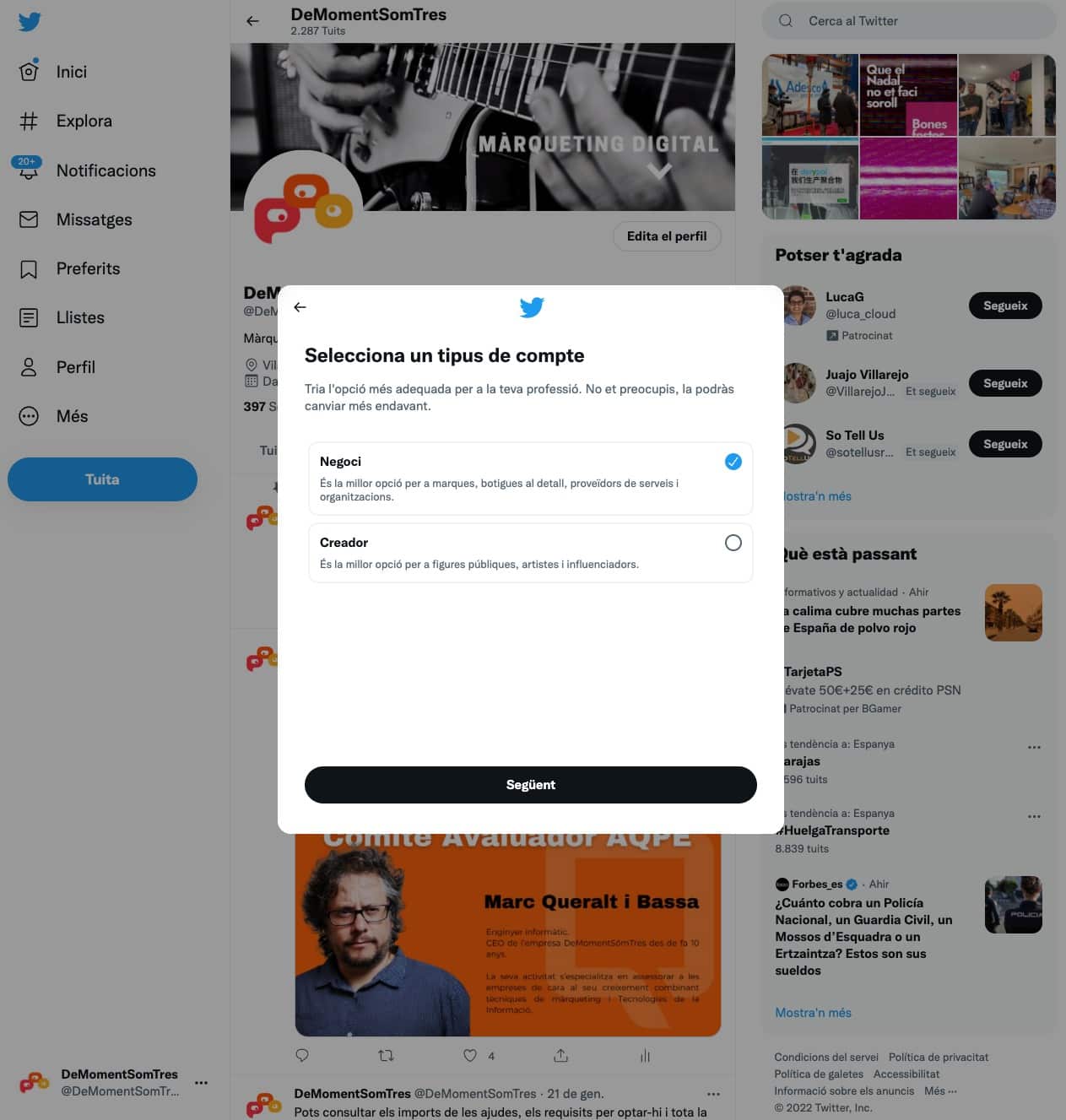 4. Click on "Agree and Continue".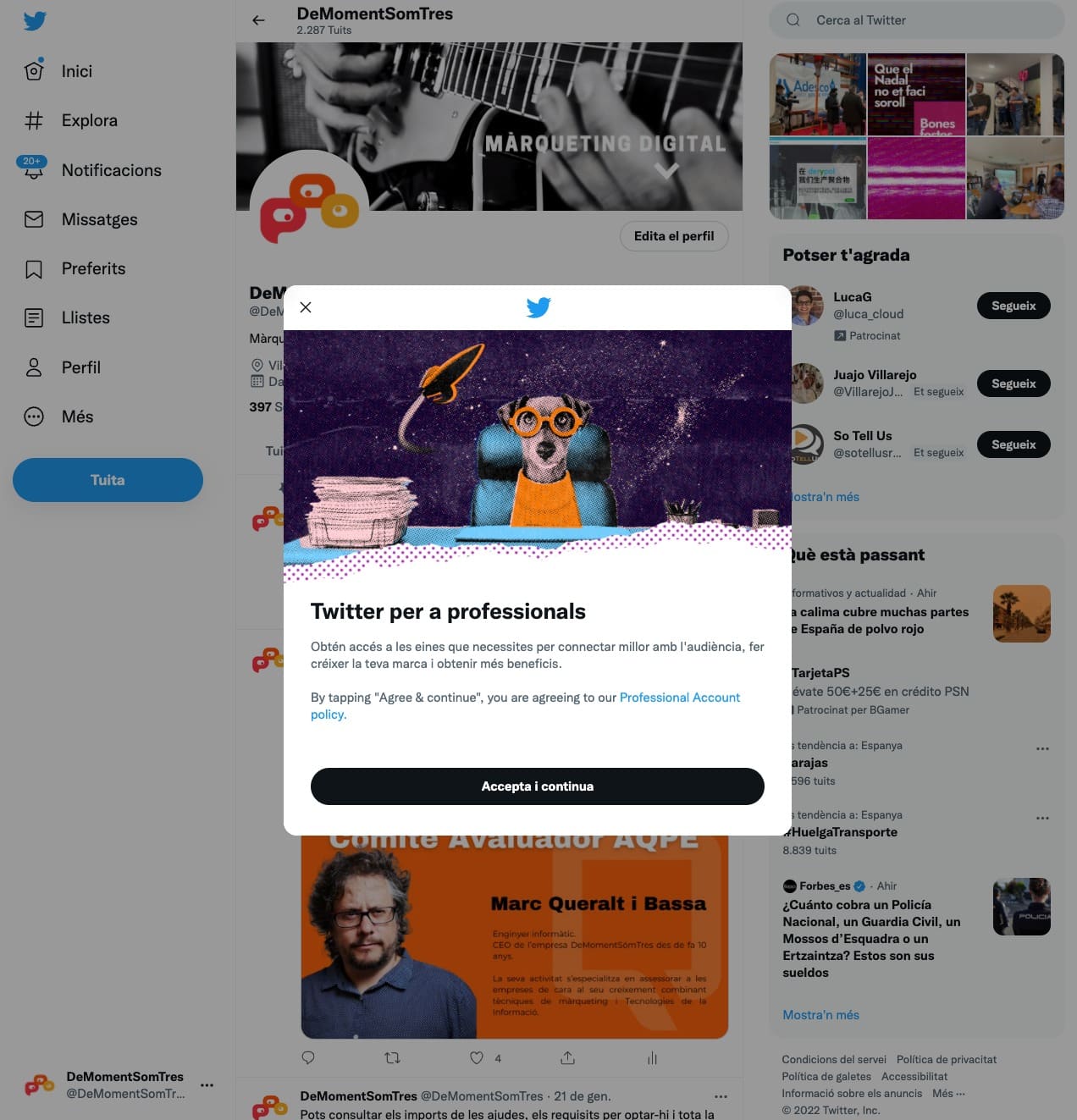 5. Congrats! You've done it. Now, you only have to personalize and adjust your new business profile to make the best of it.